USAGE AREA
Surgical gowns are personal protective health equipment produced for use in hospitals, operating rooms, healthcare institutions, etc.
Disposable personal protective gowns are designed to create a barrier between sterile and non-sterile areas and are used to prevent or minimize the fluid-borne infections between patients and healthcare professionals.
PRODUCT SPECIFICATIONS
Non-woven spunbond production.
It has antiperspirant properties thanks to its breathability
Barrier feature offering resistance against any liquid
Resistant to moisture and bacterial penetration.
Puncture, tear and abrasion-resistant.
Free from toxic substances.
It is lint, air and dust-free.
Compatible with sterilization processes.
Optional antibacterial feature.
Disposable.
Sizes of S-M-L-XL.
It conforms to European Union standards.
Produced from first quality raw material fabric with 100% polypropylene. It does not harm human health in any way.
The products offered for sale can be produced in hygienic conditions in our workshop with different color and size options.
Keep Fire Away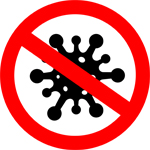 Antibacterial Fabric
Liquid Proof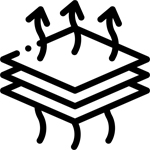 Breathable Fabric